A Convenient Way to Give

PERPETUAL FUNDING FOR MINISTRIES
The HarvestLine Stewardship Plan donates up to 10% of
your communications charges to the ministry of your choice
every month. A portion of your monthly bill works in concert with
many others, effectively creating a perpetual endowment fund for
the advancement of the Gospel of Christ ~ and it costs you nothing!
What a unique opportunity for effective and responsible stewardship!


GETTING STARTED IS EASY
Simply complete the online application.
E-mail us if you would like a printed application.


Click here to enroll now!

PARTIAL LIST OF APPROVED OR PARTICIPATING MINISTRIES
Participating:
American Family Association of Colorado
Church Resource Ministries - Anaheim, CA
Crestwood Clinic for Christ - Jackson, MS
First Priority (Public School Ministry) - GA
First Christian Church - Stockbridge, GA
The Gift Goes On
Harvester Christian Academy - Douglasville, GA
Hope for the Hungry - Belton, TX
Intl. Pentecostal Holiness Church Men's Ministries
Intl. Center for Biblical Counseling - Colorado Springs, CO
Medical Marriage and Family Ministries - TN
Bible Memory by Memlok - La Habra, CA
Moesta Ministries
Navigator's Community Ministries
New Geneva Theological Seminary (formerly Knox) -
Colorado Springs
Operation Reveille (Mission to Unreached Peoples) -
Colorado Springs
PEF (Presbyterian Evangelistic Fellowship) - Streets
and Alleys, Philadelphia
Pregnancy Care Center - Douglasville, GA

Pre-Approved: (This is not an indication that these ministries have
endorsed the HarvestLine Stewardship Plan, but rather
that we at HarvestLine applaud the important work of
these organizations.)
Your Christian, Evangelical Church
The Bible League
Compassion International
Focus On The Family
The Promise Keepers
Josh McDowell Ministries
Home School Legal Defense Association
Nora Lam Chinese Ministries International
World Vision

Back to Top


Click here to enroll now!
A Welcomed Way to Save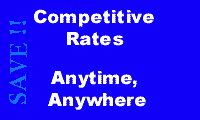 OUTBOUND SERVICE - REGULAR "DIAL 1"
LONG DISTANCE CALLING
Long distance users can enjoy family-friendly value and service
provided by a leading long distance carrier! Call state-to-state
anywhere in the U.S. at one low, flat rate,* anytime, 24 hours a
day - not just at night or on weekends. HarvestLine keeps your
rates low. We believe it is inconsistent with biblical stewardship
to charge a high rate and then 'give' to ministry. Since most
people save, enrolling costs them nothing.

Back to Top



TOLL-FREE SERVICE ~ 800 / 888 / 877 INBOUND
CALLING
Consider a toll-free number for your home or business! The
HarvestLine program offers the same low, flat rate for inbound
toll-free service.* It's a great way for relatives, friends, employees,
customers, or constituents to reach you with toll-free convenience.
This is the perfect service for the family member who travels often,
or is away in college or the military. Moms (and Dads) love it!

CALLING CARDS
Travel cards are available when you use "dial 1" service through
the HarvestLine program. Your away-from-home charges simply
appear on you direct monthly bill. If you prefer, convenient prepaid
cards are also available.
Server-based, filtered Internet access via the largest Internet
network provider in the world assures you of protection for your family,
quality, high-speed connections, and cutting-edge technology.
HarvestLine assures you of the best value available.

PAGING
National paging or Metro paging within your state or region --
whatever you need, HarvestLine has dependable service for as low as
$2.94 per month, plus equipment.
Up to 10% is donated each month from all HarvestLine services.
Back to Top